Complete Construction Contractors
Knowledge
9/4/2012
At RDV, we continue to strive to keep updated with the latest new products on the market in the construction industry. We also participate in ongoing education opportunities that keep us informed of code changes and regulatory requirements affecting our projects, on behalf or our clients. We receive weekly e-mail, monthly publications, periodic webinors, and annual classroom training in an effort to stay on top of the latest information in the construction industry.
The sum of all of this is Knowledge. As with most things in life, knowledge is part of the equation to successful projects. We also bring experience, discipline, planning, and communication to each and every project at RDV. Knowledge is a primary ingredient, but could not complete the project on its own. We work hard to know hos to build, along with planning, and communicating with our clients.
Our secret ingredient is experience. We have been actively in the building service for almost 3 decades. Our tradition of craftsmanship and attention to detail have been the backbone of the company. Knowledge, experience is what you can count on at RDV Construction. We'll build it right for you!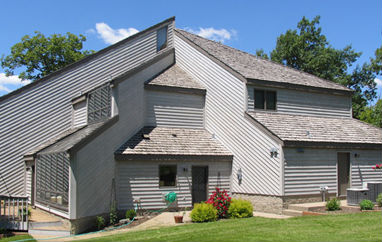 You're about to make one of the biggest financial decisions in your life. Make sure RDV Construction is at the core of that decision as your full-service hometown contractor, and buy the home you have always dreamed of owning.
At RDV Construction, custom and semi-custom residences as well as townhouses are constructed by a team of expert tradesmen, subcontractors and suppliers, ensuring unparalleled attention to detail throughout your entire home—from the inside out.
No matter what kind of living space you buy from RDV Construction—whether a sensibly designed townhouse or a home customized to your needs— you'll find luxurious comfort in every square foot.
---
2013 RDV New Home Incentive Package
Redeemable with a new home contract in 2013 with RDV Construction on any of our available lots. Contact Ryan @ 320-864-4243 for more details.

2% off Materials Package $ 1000 10% off paint $ 100
Free carpet padding $ 750 Free Garbage Disposal $ 250
Free Smoke Alarm System $ 200 Free Tree $ 350
Gert & Erma's Gift Card $ 25 Driveway Sealant $ 100
McLeod Publishing Subscription $ 30 Free Central Vac. System $ 1500
Free Erosion Control $ 500 Free Radon System $ 500
Free Home Design $ 1000 Glencoe Bucks $ 50
Totaling Over $ 6000

Find out more about the area we build in. Click here to visit Glencoes' Chamber of Commerce.
www.glencoechamber.com


To learn more about this project visit: www.glenviewestates.us