Complete Construction Contractors
Licensed
9/4/2012
What does it mean to be licensed in the construction industry? Prior to 1992 Minnesota had no requirement for licensing in the construction industry. Period. After years of growth, and increasing problems in the residential sector from uninformed contractors, the state government put into place a licensing structure. The idea is that residential contractors have to pass an examination that validates their general knowledge of residential construction and business practices. Beyond the initial exams, there is continued education each year, along with fees to manage the administration of the MN licensing department.
In commercial construction, there are no Minnesota licenses required! Why? In commercial projects, particularly larger public projects there is a platform of bonding requirements to insure that projects get finished to specification within an allotted period of time. If the contractor cannot meet the requirements, the owner of the project collects from the bond company to complete the project.
In residential construction, the licensing process also requires the contractor to have general liability insurance and part of the licensing fees collected go into the MN Recovery Fund. This fund acts as the bonding agent, on behalf of the project owner. If a licensed contractor fails to compete a project satisfactorily, a consumer (project owner) can apply for up to $ 75,000 to help complete a project - pending funding is available. As I understand it, there are very few occasions that consumers have needed to get funding from the MN Recovery Fund. It is a resource for consumers that have difficulty with a project.
What about the unlicensed contractor? There is a wide variety of opportunities in the commercial sector for a company that is unlicensed. The larger projects will require bid bonds, performance bonds, insurance requirements, prevailing wage requirements, and a host of other considerations that protect the owner from multiple problems that could arise in the completion of a project.
Utilizing an unlicensed contractor for residential projects opens up a lot of serious exposure for a consumer looking to get a project completed. Among those, please consider the following:
1. Non-validated general knowledge of construction (no examination)
2. Potentially uninformed of latest code updates (no continuing education)
3. Limited recourse for problems (MN Recovery fund is unavailable to non-licensed contractors)
4. Potentially uninsured (not validated as having current insurance)

The above information in common knowledge a consumer should be aware of when hiring someone to do any work on a residential home in Minnesota. Additional information on any company can be found at www.doli.mn.state.us/
At RDV Construction, we have all the bonding necessary to do commercial projects that fit our abilities. We carry all required insurance policies needed to to residential and commercial construction. We have been licensed in Minnesota from the beginning days it was introduced, and continue to get the latest information from continuing education. In addition, we also carry a pipelayer certificate. We want you, our customers, to rest easy knowing that all regulations will be met when we work on your next project!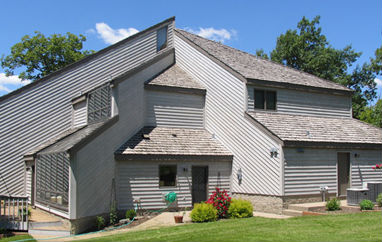 You're about to make one of the biggest financial decisions in your life. Make sure RDV Construction is at the core of that decision as your full-service hometown contractor, and buy the home you have always dreamed of owning.
At RDV Construction, custom and semi-custom residences as well as townhouses are constructed by a team of expert tradesmen, subcontractors and suppliers, ensuring unparalleled attention to detail throughout your entire home—from the inside out.
No matter what kind of living space you buy from RDV Construction—whether a sensibly designed townhouse or a home customized to your needs— you'll find luxurious comfort in every square foot.
---
2014 RDV New Home Incentive Package
Redeemable with a new home contract in 2014 with RDV Construction on any of our available lots. Contact Ryan @ 320-864-4243 for more details.

2% off Materials Package $ 1000 10% off paint $ 100
Free carpet padding $ 750 Free Garbage Disposal $ 250
Free Smoke Alarm System $ 200 Free Tree $ 350
Gert & Erma's Gift Card $ 25 Driveway Sealant $ 100
McLeod Publishing Subscription $ 30 Free Central Vac. System $ 1500
Free Erosion Control $ 500 Free Radon System $ 500
Free Home Design $ 1000 Glencoe Bucks $ 50
Totaling Over $ 6000

Find out more about the area we build in. Click here to visit Glencoes' Chamber of Commerce.
www.glencoechamber.com